The Vote - 3 days to go!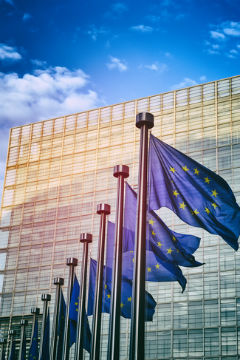 A study by the Royal Institution of Chartered Surveyors (RICS) examining the pros and cons of Brexit has revealed a slowdown in international demand for UK office, industrial and retail property since the referendum was confirmed in 2015. Political and economic uncertainty caused by the referendum has been cited by 38% of RICS Members as the reason why international retailers and investors and other businesses have been nervous about investing in Britain. The South East has been particularly affected, with foreign investment having fallen more than a fifth in the run up to the referendum.
Despite this, at present, Britain is still Europe's choice for commercial property investment. In the event of a Brexit, there is a divergence of opinion in the market as to the potential effects on the property industry. Some believe it would alter the UK's status as Europe's first choice for commercial property investment, causing the flow of foreign capital to reduce, whereas others maintain that the UK is such an attractive global market that ceasing its EU membership would have limited impact for overseas investors.
There are now only a matter of days to go to the vote and it is over to you to decide. At the moment, the latest Financial Times Poll of Polls shows that it is too close to call as to which way the vote will go.
The precise impact on the property industry post-referendum remains unknown.