Jurassic Quarter 46 Mile Ultra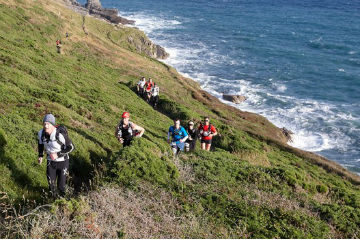 Director Duane Walker has completed the stunning, but very severe, Jurassic Quarter Trail Ultra from Portland Lighthouse in the West to Old Harry Rocks at Studland Bay. The route covered innumerable steep climbs and descents along the South West Coast path and was made more challenging by the wet weather conditions on the day.
He finished in a respectable 39th position, taking 9 and a half hours.
The event was organised by Endurance Life.