Primmer Olds B.A.S secure further lettings for Southampton City Council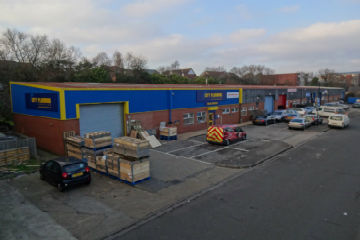 Acting on behalf of Southampton City Council, Primmer Olds B.A.S have successfully let units 5 & 8 Belgrave Industrial Estate, Belgrave Road, Southampton, to Harrier Pnuematics Ltd and Williams & Co – Plumbing & Heating Suppliers, respectively. Harrier Pnuematics Ltd have relocated to a larger unit on site whilst Williams & Co have acquired Harrier Pnuematics Ltd's former unit which was located adjacent to their existing which they have retained.
Both occupiers have enjoyed a successful occupation to date on the estate and their choice to expand on site underpins the continued appeal from occupiers for centrally located industrial estates.
Patrick Mattison Director of Hampshire Commercial Agency at Primmer Olds B.A.S commented "With low supply of good quality industrial stock within Southampton and surrounding areas we are seeing more occupiers having to explore more complicated avenues in order to secure additional space. It is strongly advised in more complex transactions that both Landlords & Tenants obtain advice early to ensure a positive and seamless outcome. "
Primmer Olds B.A.S utilise extensive market knowledge to coordinate lettings and sales for the benefit of property owners and occupiers. If you are wanting to review your options and discuss potential strategy please contact Patrick Mattison on 023 8022 2292.