Motor Retail Projects Go From Strength To Strength
Primmer Olds BAS Building Consultancy have had an exciting 18 Months and are proud to have seen their Motor Retail Project Portfolio develop significantly in the High End Motor Retail Sector.
Within the respective period we have seen a large number of Motor retail projects completed across the south of the UK and to include New Dealerships for Bentley, Aston Martin, Lamborghini, McLaren and Jaguar Landrover and including the sourcing and construction of a temporary showroom for McLaren.
The largest and probably highest profile of these project being a Large Multi Brand Dealership in Hatfield, Hertfordshire which forms as a new home for JLR, Aston Martin and very shortly McLaren which is due for completion very soon which will see McLaren relocate from their temporary building to their permanent home within the site.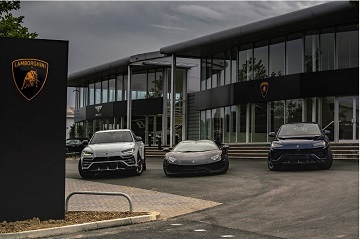 Director Bradley Smith stated "We are delighted to have developed and maintained a great relationship with Cambria Automobiles and had the opportunity to deliver these high profile motor dealerships on budget and on time utilising our proven expertise and management from within our Building Consultancy team. This really is a great example where close interaction and relationships were developed with operating dealerships from the start and maintained throughout to ensure they could remain trading during all works, the project is a great testament to the whole team"