Minimum EPC standard required for lettings from April 2018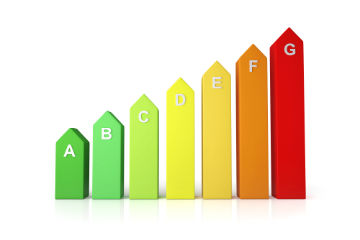 On the 1 April 2018, new regulations come into force which make it unlawful to let or renew the lease of any property, commercial or residential, with an Energy Performance Certificate (EPC) rating lower than an 'E'.
Tenanted properties will also be affected, from April 2023 all tenanted commercial properties will be subject to the new requirements. However, properties with a lease term of 6 months or less or any property let on a tenancy of 99 years or more will be exempt from the legislation.
Other exemptions include: where the works will cost more than the predicted energy savings over a seven year period, where the tenant refuses consent for the works and where the works would reduce the property's value by 5% or more.
Exemptions should be evidenced, will expire after five years and will not transfer with the sale of the property to a new owner.
The provisions will be enforced by local authorities through Trading Standards Officers, with fines being linked to rateable values, ranging from a minimum of £5,000 to a maximum of £150,000.
The implications of the legislation are likely to be far reaching, the government estimates that these changes will affect approximately one in five buildings.
There is potential for disputes to arise between landlords and tenants regarding who is responsible for any upgrading works and in some cases parties may need to incur significant costs to comply with the legislation.
Primmer Olds B.A.S can assist with the assessment and costing of works to meet minimum standards as well as provide assistance in managing those works and the process between landlords and tenants.