Retail Property Budget Follow Up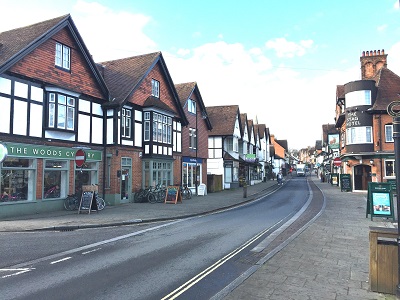 Last week was quite a week. The 2018 budget has fuelled speculation and provided some indication of what the nations economists think may happen over the next year.
We have looked at the commentary and can provide a summary. The optimists in us will also always provide ideas, comparisons, and work out ways on how to achieve the best outcome for all our clients.
Focussing on the retail side of the property industry, we have thought about the comments from all the London agents who are telling me it's a tough market and there's been huge decline from of some of the 'big boys'. Toys R Us started a trend, followed by Homebase and Debenhams. But, what does this mean for the high street?
Philip Hammond declared that 'the era of austerity is coming to and end'. His positivity may have been thanks to his decision to cut business rates for retailers in England with a rateable value of £51,000 or less. There are task forces for a Future High Streets Fund along with a High Streets Task Force. There is a digital services tax for larger businesses with £500m plus of revenue and consultations on CPO's, planning and use class orders.
Revo the Retail Property Community who 'support the people and businesses involved in the diverse world of retail property' commented with a mixed review of the Budget mentioning some cheer but confirming that the 'announcement does nothing to help larger retailers and occupiers – the likes of Debenhams or John Lewis'.
So, what does it mean for the small shops that we deal with on behalf of both landlords and occupiers on a daily basis?
Well, we believe that we need to continue to drive the 'Starbucks lead regeneration' that started in the early noughties and continues to play a part on the high street to this day. Talking about some of our more local areas Costa have made their mark in Hedge End town centre, Totton Shopping Centre and Fryern Arcade, Chandlers Ford thus encouraging footfall and smaller businesses to consider operating nearby. Also taking into account the high street in Stockbridge which is a 'go to' destination thanks to the wonderful deli, Bistro and Fishmonger, Thyme and Tides, sitting close to The Garden Room with Coffee Lab providing that chain element and Hero, the destination fashion and lifestyle store which provide diversity in terms of offering but interest as independent that the public would not find in every location on the South Coast. The community in Stockbridge encourages locals and those from further afield and whilst this isn't appropriate for every small town high street or centre it can certainly be mimicked.
For landlords, finding the correct tenant to boost the high street or centre in which their property resides is fundamental to securing longevity for their investment. Similarly for retailers its imperative that their new property sells their product without threat of opposition and encourages footfall, interest and in the ideal world destination shoppers.
Christmas is coming and everyone needs to spend something somewhere. We hope that this will continue to be on the high street and in our local centres although we are very aware of the threat from on-line retailers. In the ever changing, exciting world of retail property we can achieve the best for all our clients, landlords and retailers alike.
For any advice on retail property please contact us.