FORMER CHURCH Grade II Listed Building Comes to the Market in Bournem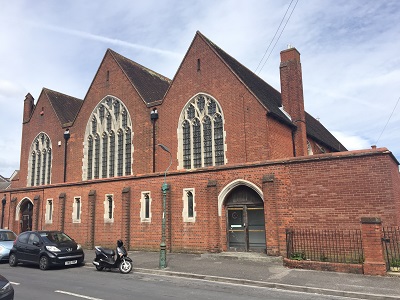 A historic building originally designed as a daughter Church of St Clements before becoming a Church in its own right in the early twentieth century is being offered for sale or to let by Dorset property agents Primmer Olds B.A.S. The building is located on St Mary's Road, Springbourne.
In pursuance of the Pastoral Measure 1983, the Church was declared redundant in 1996 with a scheme approved in 1999 for the Winchester Diocesan Board of Finance to lease the building as a youth activity centre. A further scheme was approved in 2008 to let the building as a community centre with offices, hall and a café.
The property is thought to be of interest to a range of Churches/leisure operators and developers subject to gaining the necessary planning consents.
For further information contact the Primmer Olds B.AS. agency team in Ringwood on 01425 480243.