Semi Rural Workshop & Yard Sold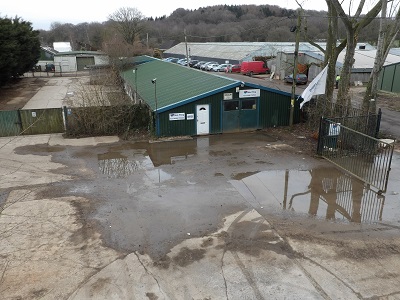 Parsons Construction Limited have completed the purchase of Workshop and Yard, Wangfield Lane, Curdridge, Southampton, a 0.55 acre site with 4,750 sq.ft workshop and office in need of refurbishment.
The purchasers previous offices were located on one of their ongoing development sites named East Horton Business Park, Knowle Lane, Fair Oak, Eastleigh, a new build office park now under construction.
Patrick Mattison, Director of Hampshire Agency at Primmer Olds B.A.S commented, 'The Wangfield Lane site has been one of the most sought after sites we have disposed of this year. Despite the need for a planning application to re-secure consent, occupier willingness to purchase was unaffected.
Commercial open storage and yard space is in such short supply for businesses. The number of parties actively seeking space is rising exponentially with no signs of abating. We strongly recommend any owners with surplus property or landlords with vacant space in rural or semi rural locations to make contact to discuss potential disposal.'
Primmer Olds B.A.S acted on behalf of vendors Franki Foundations Limited, a specialist contract for foundation solutions who have now relocated to Newgate Lane, Fareham.