5 X New Build Offices Sold!
On behalf of developer client Rivendale Homes, Primmer Olds B.A.S alongside joint agent Keygrove, have recently completed on the sale of the final unit within a new build office scheme located adjacent to Junction 3 M27 & M271.
The development was constructed speculatively on advice from agents due to unsatisfied pent up demand as a consequence of an extended period of limited supply. Each office was built to high specification with air conditioning, suspended ceilings with inset LED lighting and perimeter trunking for power an cabling.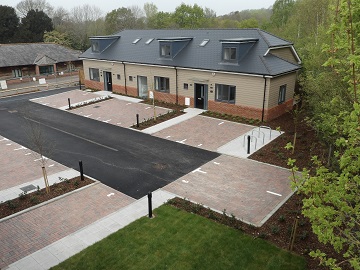 Primmer Olds B.A.S director Patrick Mattison commented "With the national unemployment rate remaining low in the UK, the recruitment market remains challenging for businesses. As a consequence, there is a minimum standard required by employers to create contemporary working environments which will attract and retain staff. Old Farm Court is an enviable office park that fulfils these needs, demonstrated by the speed of disposal."
Jason Wilkinson, Managing Director of Rivendale Homes says "We are delighted. This is the first new office development to be built around Southampton for many years, with commercial being a new area of development for Rivendale so we took a bit of a risk in this unknown territory but the agents Primmer Olds B.A.S & Keygrove were confident we would find buyers quickly."