A Simple Guide to Dilapidations
Dilapid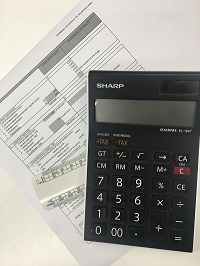 ations refers to the breach of a lease covenant that relates to the condition of a property during the term of the tenancy or when the lease ends. The Royal Institution of Chartered Surveyors (RICS) along with the Ministry of Justice set out a protocol for dealing with disputes within this area relevant to commercial property. Both landlords and tenants alike should consider the preparation of a schedule of condition at the outset of a lease to help avoid some of the common disputes which occur at lease end. They should also familiarise themselves with the specific terms of their lease and the implications these may have in relation to them maintaining the building throughout the life of the lease.
Towards the end of a lease, the landlord is likely to serve a Schedule of Dilapidations, this document will list any outstanding repair, reinstatement, compliance and decoration items to the property and suggest remedial works and in some cases may estimate the cost of those works. If the lease has come to an end, then A Quantified Demand (QD) will set out further details of the allegations. It will include the landlords consideration of its likely loss as a result of those alleged breaches.
If works are not complete by the end of the lease, then a landlord can claim damages from a tenant to recompense them for the financial position they are in as a result. A Quantified Demand may include a claim for loss of rent as a result of works not being complete before the lease end.
After the end of a lease a tenant should have received a Schedule, and within 56 days of lease end the tenant should receive a QD. A tenant will then have 56 days to respond.
Whether you are a landlord or a tenant, whether you are at the start or the end of a lease, advice from a suitably qualified building surveyor can be essential in ensuring a buildings condition is correctly accounted for.
The Primmer Olds B.A.S building consultancy team has extensive experience in this specialist area for both landlords and tenants across a variety of property types. The arguments on both sides can be complex and further issues relating to limitations under Section 18 Diminution in Value Claims and /or supersession may require further advice.