Primmer Olds B.A.S has let commercial space in Westquay Shopping Centre
Acting on behalf of Hammerson, Primmer Olds B.A.S has let a unit forming part of Westquay Shopping Centre on Portland Terrace to the escape room applicant, 'Locked In a Room'.
Locked In a Room is one of many escape rooms established in Southampton and another one to add to Primmer Olds B.A.S' list having already let commercial space to Other World Escapes, Elusion Rooms and Exciting Escapes.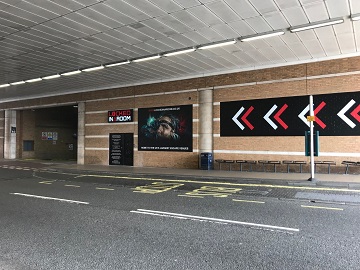 Primmer Olds B.A.S Retail Agent, Hannah Bennett comments: "A letting of this nature demonstrates the changing retail market within city centres whereby retail units are being converted to other uses, typically within the leisure, education and health care sectors. The supply for retail is gradually rising but the demand, due to the current economic climate and change in consumer purchasing behaviour, is somewhat inconsistent, especially with high business rates and larger units not being as desirable."
In addition, Primmer Olds B.A.S Chartered Surveyors are also marketing the former Sports Direct unit, adjacent to the above mentioned property, located on Portland Terrace. Comprising 7,750 sq ft, the unit benefits from A1 (Retail) and D2 (Leisure & Assembly) use.
For further information please do not hesitate to contact Hannah Bennett on 023 8022 2292 or hbennett@primmeroldsbas.co.uk.