Primmer Olds B.A.S Completes New Motor Retail Dealership Development in Tunbridge Wells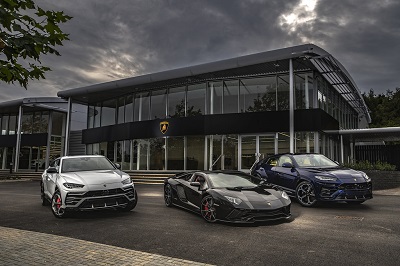 Primmer Olds B.A.S are excited to have delivered yet another multi brand Motor dealership as part of Grange Motors ever growing High End and Luxury Supercar Portfolio.
The project comprised a year long, phased project, whereby Primmer Olds B.A.S were instructed as Contract Administrators and Project Managers from inception and feasibility stage through tender and onto management of the works.
The project's first phase was conversion of the groups existing Tunbridge Wells Honda Motor Dealership to High End Luxury Manufacturer Bentley and thereafter the more recently completed conversion of neighbouring Mazda to Supercar Manufacturer Lamborghini.
Director Bradley Smith stated "We are delighted to have again maintained a great relationship with Cambria Automobiles and had the opportunity to deliver these high profile motor dealerships on budget and on time utilising our proven expertise and management from within our Building Consultancy team. This really is a great example where close interaction and relationships were developed with operating dealerships from the start and maintained throughout to ensure they could remain trading during all works, the project is a great testament to the whole team"
Please contact the Building Services team for more information