Primmer Olds B.A.S team expands!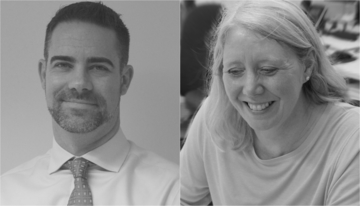 Primmer Olds B.A.S are delighted to announce the appointment of Kent Brennan MRICS as Senior Surveyor within their professional services team based at the Ringwood office and of Fiona Skeats-Sicomori MRICS as Senior Project Manager / Building Surveyor within their building consultancy team based at the Southampton office.

Kent will focus on Valuation, Landlord & Tenant and Asset Management advice across Dorset.
Kent joins from The Borough of Poole Council, having previously also worked for DTZ and Hampshire County Council.
Director Duane Walker commented; " We were pleased to secure Kent. As a resident of Bournemouth his local knowledge, combined with excellent professional skills will be a great asset to the business following our acquisition of Humphreys & Dancer earlier this year."
To contact Kent; please call 01425 480243 Or email kbrennan@primmeroldsbas.co.uk
Fiona will focus on project management. She also has a particular specialism in the conservation of historic buildings.
Fiona previously also worked for New Forest District Council as well as holding a number of positions in private consultancies.
Director Bradley Smith commented; "Fiona brings a wealth of experience to the team at a time when the business is growing & has a secured a number of project management focused contracts."
For Building Consultancy & Project Management advice please contact Director, Bradley Smith on 023 8022 2292 or bsmith@primmeroldsbas.co.uk